"Tennessee is in my blood."
Shawn Sussmane, O.D., is a West Knoxville Eye Doctor at Andes EyeCare Optical in Bearden.
Dr. Shawn Sussmane, Optometrist with Andes EyeCare Optical in the Bearden/Papermill area, grew up in Johnson City. He spent his entire school career in Tennessee, attending East Tennessee State University for his bachelor's degree in Biology, the University of Tennessee for his master's in Biochemistry, and Southern College of Optometry in Memphis for his Doctor of Optometry.
After an externship in Metairie, Louisiana and two years of Optometry practice in Shreveport, Louisiana, Dr. Sussmane came home to East Tennessee. "It's where mine and my wife's family live and it's where we wanted to build our lives as well. After all, family comes first."
Since 2002, Dr. Sussmane has practiced Optometry in the Knoxville area, including with the comprehensive eye care practice of Drs. Campbell, Cunningham, Taylor and Haun. Having multiple specialists within one eye care practice was important to Dr. Sussmane – something he learned early in life through his own personal experience.
When Dr. Sussmane was 10 years old, an eye injury sparked a journey where he would personally experience multiple disciplines in the eye care profession. "I was bitten by a dog and the bite injured my eye," explains Dr. Sussmane. "It was a complicated injury that required me seeing an Ophthalmologist, a Retina Specialist and several Optometrists. Thankfully, they were able to save my vision. I went from the emergency room to seeing several different eye doctors, each in a different practice. Even as a youngster, I felt like I was starting over each time I would visit a different doctor."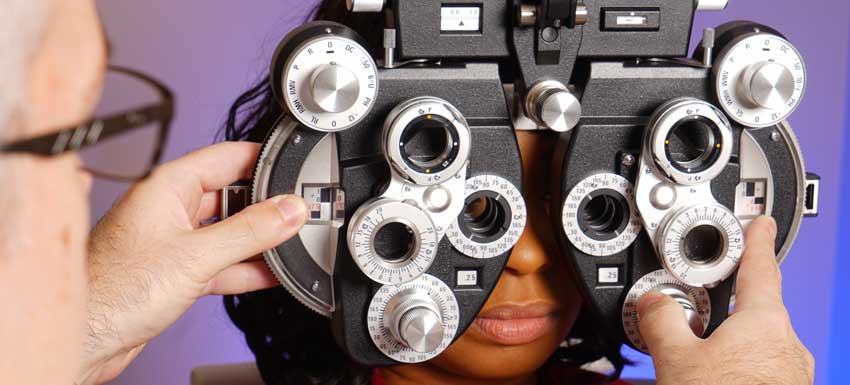 Because of his personal experiences, Dr. Sussmane has such solid confidence in Drs. Campbell, Cunningham, Taylor and Haun (Andes EyeCare Optical is a division of CCTH). "I can confer with my colleagues directly, whether it's a Retina Specialist or one of our five Ophthalmologists within our practice, and then refer my patients to these doctors to achieve the best treatment plan for my patient. This is highly beneficial to our patients."
He performs eye exams for prescriptions for glasses and contacts, and treats patients for a variety of eye conditions, such as, glaucoma, macular degeneration, diabetic retinopathy and more. He performs contact lens fittings for even the most nervous patients.
"I love seeing patients in East Tennessee," he says. "I like to get to know the families and treat the various generations – parents, grandparents and children of all ages. I work diligently to get the most accurate diagnosis and prescriptions for patients. There's so much to see in East Tennessee and I want to do what I can to help everyone see their very best."
In his free time, Dr. Sussmane and his family enjoy all that the mountains, lakes and rivers of East Tennessee have to offer including hiking and fishing as well as regular workouts at the local YMCA.
Call (865) 584-8551 to schedule an appointment with Dr. Sussmane at Andes EyeCare Optical.
Andes EyeCare Optical is convenient to the Coleman/Hollywood/Lonas/Pond Gap School (Bearden) area.