Affordable Eyeglasses
in West Knoxville!
Affordable Eyeglasses in West Knoxville!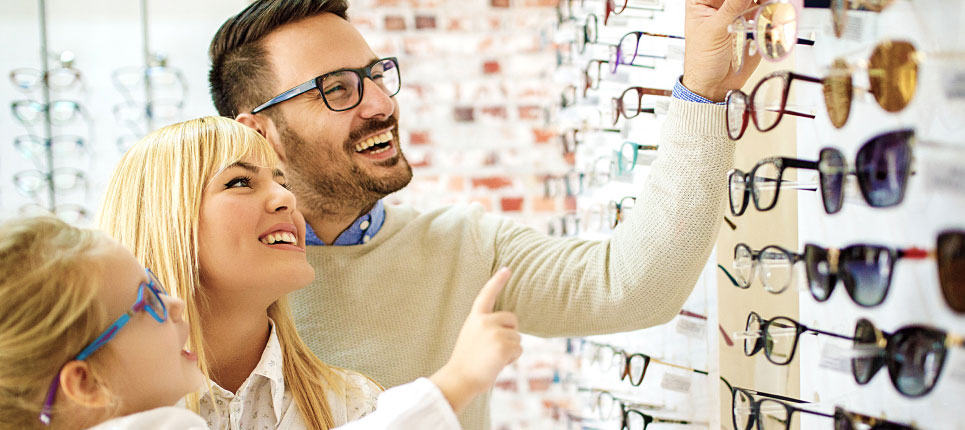 When it's time to get eyeglasses in Knoxville, TN and the surrounding area, Andes Eyecare Optical has a wide selection to fit your style and your budget.
Request Your Eye Exam Appointment
with our Knoxville Optometrist!
We carry a large variety of low-cost, affordable, name-brand designer frames starting at $89!
Buy One Pair, Gets Your Second Pair for 50% off. Click here to learn more and print your coupon.
We work with most major insuranceswill help with any in-network insurance filing.
Discounted designer frames
Our Dedication to Affordable Eyewear
Andes Optical is a fully-equipped eyecare and optical practice located in West Knoxville, conveniently off of I-40/75 at Papermill Road. We offer eye exams, prescriptions for glasses and contacts and we screen for cataracts, glaucoma, diabetic eye disease, macular degeneration and more. We are dedicated to getting to know our patients in order to better serve them with all their optical needs. In offering discount name-brand frames, ensuring the best possible lenses and keeping up with the latest trends in eyewear, Andes EyeCare Optical is committed to provide the very best value for their patients. 
With 35 years and counting of unprecedented service, we are proud to serve West Knoxville Bearden area off Papermill Road with name-brand frames and high-quality lens options at affordable prices for the whole family. We strive to be Knoxville's best choice for all its eyewear needs. Andes EyeCare Optical is conveniently located near I-40 in the Bearden area in West Knoxville on Papermill Drive near Lonas Road.
Discounted designer frames